current mood:
currently listening to: i'm god -clams casino
currently watching:
the halls, drenched with blood, lead her to her hate-filled destiny. she knows what is before her, for her path is arduous, her journey not light. the past has stopped. she leans more heavily on her staff, the girth of what she must bear now more cumbersome than everbefore.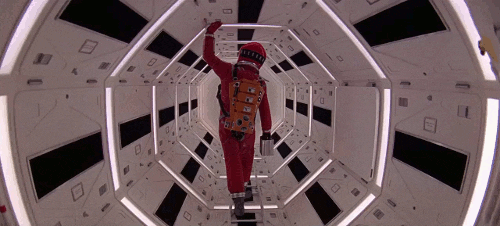 the light fills her heart with hate, her children wail in protest & agony. the rays fill them with the angst of centuries old repression. serpents undulate beneath her skin with slow but deliberate intention. something courses through her veins, comparable to the repression of caligula's ageless malcontent, yet she cannot identify ... for the life of her ... what love is.
the confrontation begins soon. thorazin recalls the enchantments committed to her memory, fire traced paths of violence surge through her neural being, demanding for the birthright of their existence. fraught with perilous desire, she casts back her hood to reveal the velocity of her childhood. the only remaining relic to her past, she clutches the beating heart chained to her neck. whispering. chanting. freeing. liberating. imprisoning. rebuking. putting under her feet the exponential amount of suffering & damnation the blood of her blood has endured succession after succession.
IT MUST STOP NOW. IT MUST STOP TODAY. THE TIME IS NOW UPON YOU. PILLAGE. RAPE. MURDER. DESTROY. DECEIVE. DO WHAT YOU MUST DO, UNTIL DUE JUSTICE PREVAILS UPON YOU. DO NOT CEASE WITH THIS RECKLESS ABANDON UNTIL YOU ARE DROWNED IN THE BLOOD OF YOUR ENEMIES, THEIR FOREFATHERS, THEIR CHILDREN, & THEIR HEIRS. ERASE THEIR EXISTENCE FROM THIS MULTITUDE.
the hate speaks to her heart & no universal joy could amount to the sheer ecstasy that is experienced in marrying herself to this union. her soul, oblivion. sold to the ferryman since she had possessed no coin for as long as she could remember. the adoration of her spawn would suffice.
traces of crystalline light dust their way across the invisible path of her hate, smelling of ash. a compression spell comes to mind as thorazin takes soft padded steps through the thinly veiled dimension spread out before her. dark matter seeps between her toes & her breaths come in short ragged stabs. each inhalation further induces the gravitational pull required to complete the enchantment. in a few short steps she would be ... home.
clutching her cloak in her fingers, thorazin only now notices the debris that has accumulated at the hedge of her garment. anger once again seeps through her body, remembering. retracing. the footsteps would take her back to forever ago. the images she recalled led her to a unfamiliar spiral staircase, jutting out into nothingness. jovian planets could be spotted in the distance, their gases emitting toxins that would simply reverberate thorizin's vigor & send a surge of great power that would collapse an orbit in it's axis. this only teased her, sending knives of jolting rage throughout her being. how could it be put right before her, in this memory? this trailing memory led her, forced her to soldier on like the carrot dangled conveniently before the ass.
the celestials howled with cruel & mocking laughter. the chains thorazin would wrap around them would soon arrest their joy, & be replaced with the choking reality of temperance. their indulgence would be her victory. their foolish. fucking. desires.